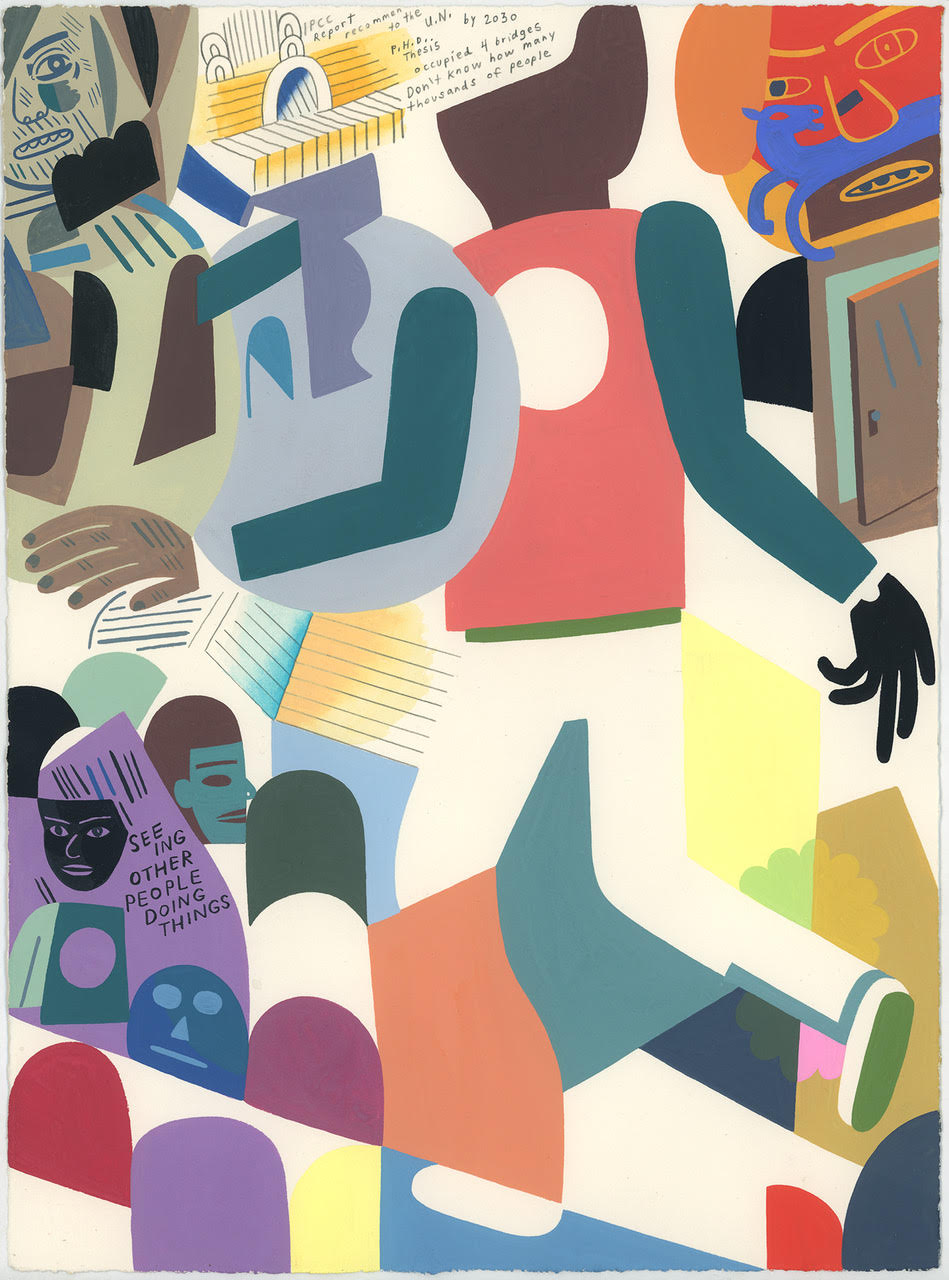 Jason Jägel "Not Only Evolving But An Immutable Form"
Regular price $3,000.00 Sale
Original artwork
Gouache on paper
15 x 11"
2020
There's a palpable degree of both harmony and dissonance in Jagel's work that lends a certain ambiguity to its interpretation.In the many characters who populate his work there is an ambiguity of race, ambiguity of gender, animals often anthropomorphic in nature. The current social and political unrest in the US has inserted it's way in subtle and sometimes deliberate ways into Jagel's work. After the death of George Floyd Jagel made drawings to call for the policeman's arrest which included the DA's phone number. Here, Jagel weaves the Paris Climate accord and the IPCC report on Climate change.