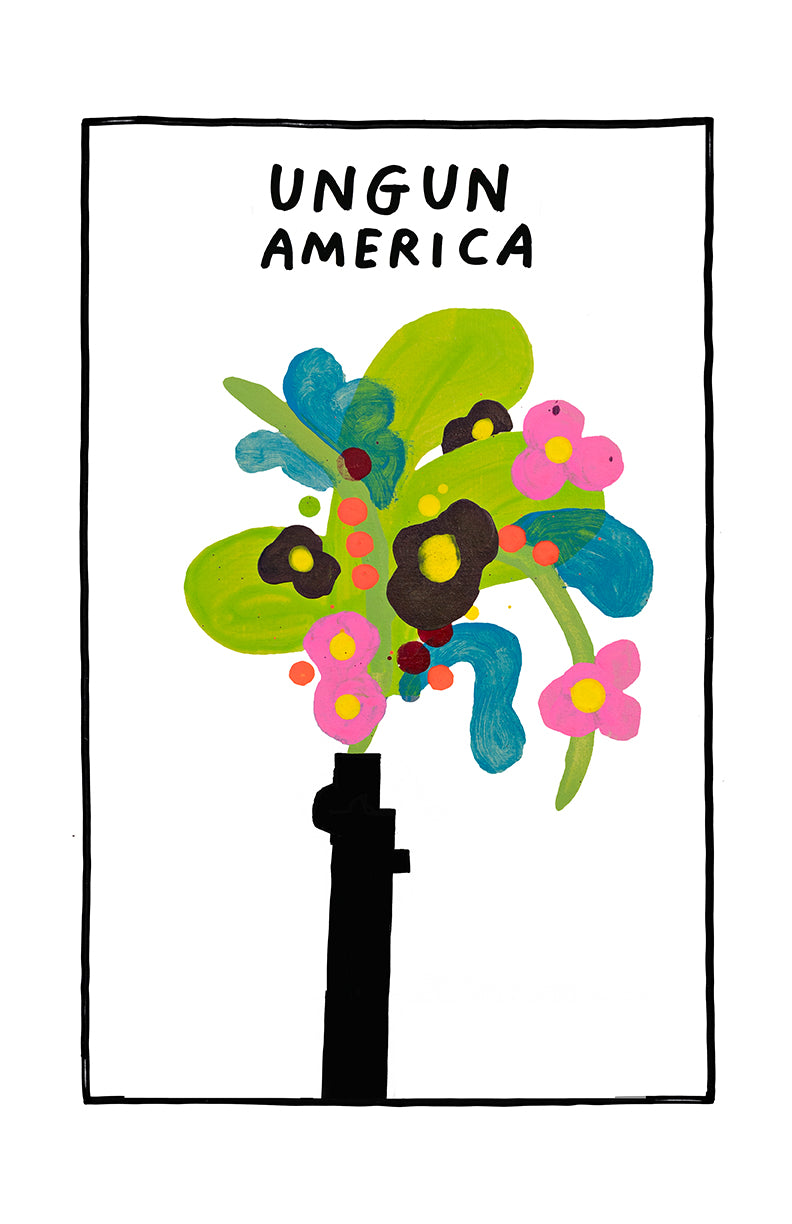 Tucker Nichols "Ungun America" Second edition
Regular price $100.00 Sale
Digital pigment print on Optica 1 paper

16 x 11"
Limited edition of 100
Signed and numbered by the artist
Last week a family friend was shot in another mass shooting in Chesapeake, Virginia. In July The Highland Park mass shooting took the life of our friend Pete Straus' father, Stephen Straus. This madness is yet another ceaseless reminder of just how close to home our nation's gun violence problem is for all of us! 

In response to this senseless violence, We have asked Tucker Nichols to create another limited edition print, the proceeds will go to the Gabby Giffords Law Center To Prevent Gun Violence. 
https://giffords.org/lawcenter/gun-laws/

In November alone, there have been at least 32 mass shootings across the nation. So far, this year, at least 3,179 people have been shot in mass shootings, resulting in 637 deaths and more than 2,500 people injured.

The famous Flower Power photograph by Bernie Boston was taken during the March on the Pentagon October 21, 1967. Since that date more than 1.5 million Americans have died in gun-related incidents, according to data from the U.S. Centers For Disease Control and Prevention. By comparison, approximately 1.2 million service members have been killed in every war in U.S. history. Tucker Nichols draws from the motif in this iconic photo to create the updated image for this print.