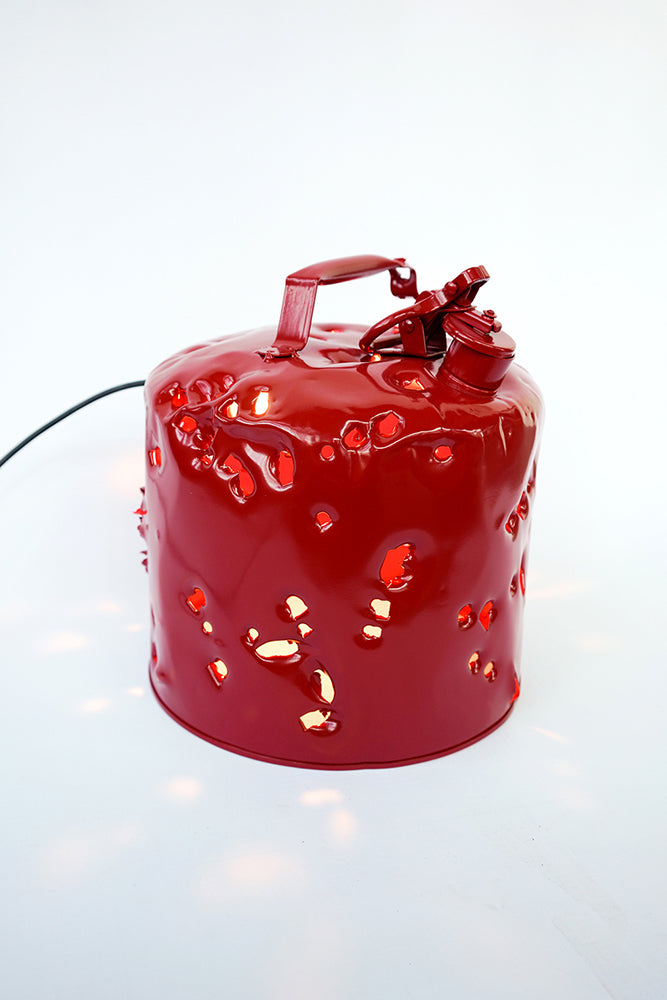 Charles Linder "Gas Lamp (Red)"
Regular price $600.00 Sale
Steel, bug light, and chrome
14 x 13 x 13"
2018
Charles Linder's Bullet riddled Lamps might serve as markers on a distinctly American cultural timeline. Linder retrieves these gas cans that have been used as target practice in the California desert. He powder-coats them to preserve and revive them as light giving objects from a gunslinger nation.